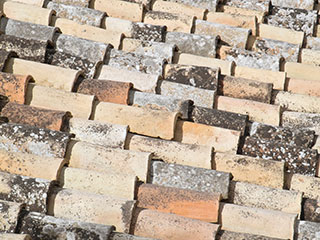 Letting your paver stones go ignored if they're trying to tell you that something's wrong will only lead to even worse trouble later on, and potentially even accidents. It's best to get it taken care of as soon as possible, and watch out for these indications that there's a problem.
Cracks Through/Between Stones

Whether the cracks are on the stones themselves, or in-between them in the material holding them together and in place, these are both troublesome. While most types of paver stones are very durable, they can still become damaged over time from accidents, wear and tear, or the stone itself being weak for whatever reason. One small crack can quickly become a big one that spreads with stress, which is why it's a good idea to get it looked at and taken care of now rather than putting it off until the damage has worsened.

Wiggling Or Movement

These stones are meant to be stable and stuck in place, so if you notice that any of them shift or move at all when you step on them, that's an indication there's an issue. The problem is most likely with the base that's meant to keep them securely in place. The earth can sometimes settle over time or shift to cause a disruption, but whatever the cause it's ideal to get them secured again to avoid the problem worsening or leading to a stone being dislodged altogether.

Stones Sinking Down

The last thing you want or need is for the flat surface of your patio, walkway, or otherwise to suddenly become dangerous and easy to trip on thanks to stones starting to sink low into the ground. This also is a problem with the base and likely due to the earth moving or compounding but it's not only unsightly, it's a health hazard. Getting it fixed ASAP is for the best.

Drainage Troubles

Water building up on your paver stones and creating deep puddles is cause for concern not only for the sake of having to splash through them, but for the damage it will create over time. It tends to occur with unevenness.