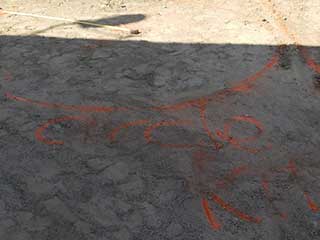 Paver patios are incredibly popular backyard landscape enhancement with a lot of utility and beauty. Not only can this feature look great, but it can also offer you a place to sit and enjoy the serene atmosphere of your backyard area. It's a great place to eat dinners or to spend your afternoon, evening or morning. Heck, with the right lighting pillars, you can spend some lovely time there even at night. So what does it take to build a backyard patio? Well, several things, including what type of paving stone to use for it. But before you decide anything, there are some factors you should probably consider.
Consider The Paving Materials

There's no shortage of options when it comes to choosing pavers for your backyard patio. From concrete bricks to limestone slates and even granite or pea gravel. Each paving material has different pros and cons which will make it an excellent choice for your needs, or a subpar one. So how do you decide? Well, you need to consider your budget, first and foremost, as well as the look you're going for and the extra attributes you want the patio to have. Certain types of paving stones and bricks will have better traction, while others will look significantly better when complementing the surrounding area. It's best to consult with landscape designers who specialize in paving (that's us, hint hint), to ensure you're making the best choice.

Think About The Leading Path

While your paved patio can look great and enhance the surrounding landscape, that's not the only part of your backyard or the rest of your property for that matter. Unless you're planning to make the patio a direct extension to your house, as in, one that connects to it directly, you'll need to have a pathway leading to the patio from your backdoor and/or the front of the driveway. Walkways can also be paved with the same types of stones and surface materials like your new patio and can be designed in just as many diverse ways.

Let's Talk Landscape Design

How your patio looks will influence how you and your guests feel while spending time in your backyard. This is where individual taste turns everything into a subjective matter. Some people like the fractured, asymmetric look of flagstones that create a group-of-stone-islands type of design. Others prefer using cobblestones to create an old-fashioned looking surface. There's brick, veneer stone, and various other types of pavers that can create exactly the look you want. And let's not forget about concrete. While many opt for concrete pavers as their stone of choice, stamped concrete patios are very popular, and offer a lot of variety, with their ability to mimic pavers superbly.

The Installation Process

As you can probably guess, mentioning this as a factor to consider means that there's a difference between the installation time and complexity of different types of paver patios. The type of stone you choose will influence it, certainly, but the main difference is between concrete and pavers. The installation time will depend on the size of the patio, but generally speaking, concrete can take more time, as the area is excavated and prepared, and then the concrete is poured, after which it requires some time to dry and cure, usually 24-48 hours. Pavers can be installed more quickly for smaller areas, but the larger the area the longer it'll take, as each brick needs to be laid by hand.

The Cost Of Doing Business

So which is cheaper, pavers or concrete? Well, not so fast. Here's how you should look at it: the type of material you choose will influence price, no doubt about that, as will the size of the area. And then there's labor cost. Now, in terms of material, concrete is definitely cheaper, and easier to install so labor costs will be lower too. Naturally, stamped concrete requires more work so it'll be more expensive than a plain slab. However, where pavers have the edge is with repairs, which are far cheaper and simpler, as only the damaged bricks need to be treated or replaced. With concrete, repairs are more expensive and complicated, and since this material tends to crack over time, they may be required more frequently.

Maintenance and Cleaning

Finally, you need to think about the long term. When comparing pavers and concrete, one definitely has the edge over the other in terms of how much maintenance it requires and how easy it is to clean. A concrete patio will be very easy to wash and rinse, so it takes the cake when it comes to cleaning. As for maintenance, depends what type. Pavers usually require more weeding work, due to the fact they have gaps separating each piece. Even though anti-weed matting is usually laid before the pavers are placed, over time, some grass can begin to peek through. Concrete isn't impervious to this, as when it cracks it can allow grass to grow through the fissures. But if you manage to take good care of it and stain and seal it properly every so often, you may have an easier time and less maintenance.
So There You Have It
As you can see, those are some of the main factors you should keep at the forefront of your thoughts when thinking about building or extending the backyard patio of your home. If you have any questions and would like to consult with landscape paving experts near Los Angeles, then contact us at S&P Hardscape Remodeling and tell us what our team can do to help.