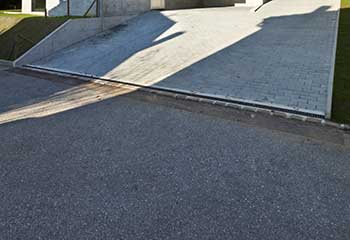 Stamped Concrete
Customer Issue: The customer was looking for a cost effective way to have a cobblestone-patterned driveway.
Our Solution: There were no structural problems, so our technicians were able to clean and prepare the existing driveway straight away. Our team added the appropriate coloring agents to the mixture, applied the resurfacer and used stamps to make the cobblestone pattern.
Frank Peterson
- Beverly Glen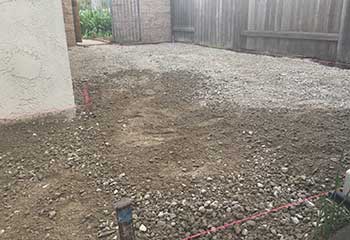 Paving Stone Driveway
Customer Issue: This customer's concrete driveway was uneven and full of cracks.
Our Solution: Our team removed the existing driveway and large rocks and then poured gravel road base. Once the compacted base was dry, our technicians applied base sand and slope for drainage and installed interlocking pavers. Finally, our team made concrete borders and poured polymeric joint sand into joints and gaps.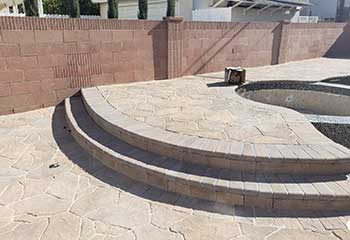 Pool Deck Installation
Customer Issue: Our customer's concrete pool deck had large, uneven cracks all over and was also very slippery when wet.
Our Solution: Our professionals had to remove the existing deck in order to correctly prep the area. After that, our team installed slip resistant pavers as well as appropriate drainage so that the water could be quickly carried away from the pool deck.
Sebastian Moore
- Bel Air