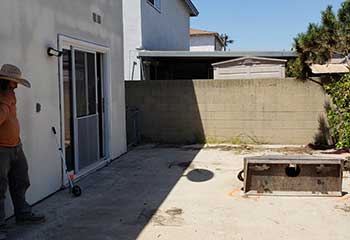 BBQ Island
Customer Issue: Had a very small backyard patio and wanted to add a BBQ station for weekend cookouts.
Our Solution: As the patio was very small but adjacent to the indoors-dining area, our team chose to create a simple and practical built-in grill station protected with fire-resistant pavers, and accessible to the cook and the diners. The natural stone structure was built around an 8-foot grill island, with a safe connection to gas and electricity.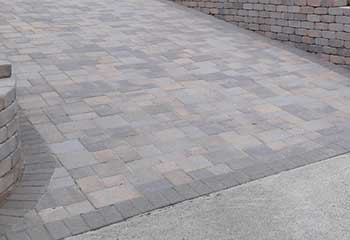 Broken Paver Replacement
Customer Issue: Broken pavers in the driveway needed to be replaced.
Our Solution: Seeing as the driveway was built out of standard brick pavers, the replacement and repair project was relatively simple to complete. We inspected the entire area and then removed the damaged units and replaced them with similar sized ones of a matching style. We then applied a brick sealer across the area to protect the driveway from moisture.
Bryan Tate
- Santa Monica
Stamped Concrete Driveway Installation
Customer Issue: Wanted to create the look and texture of flagstone pavers with a long-lasting and economic alternative that didn't require as much maintenance.
Our Solution: Our team used stamped concrete to reproduce the look and aesthetics of a natural stone driveway. The process involved pouring tinted cement and using special equipment to impress the desired texture and pattern before complete drying.
Frederick Stephenson
- Mid-City West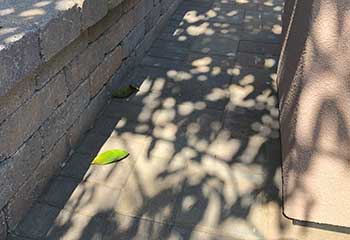 Wall and Pillar Installation
Customer Issue: Mr. Steele wanted to add a wall with pillars around his patio to create a defined and enclosed outdoor kitchen.
Our Solution: Our team built a wall surrounding the patio with a set of interlocking pillars. The new structure extends from the house along the driveway and includes special seating arrangements, per the customer's request.
Brady Steele
- Santa Monica