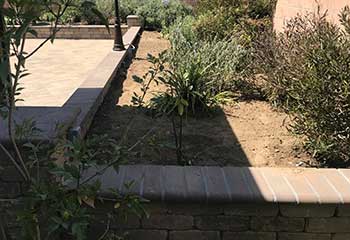 Landscaping Pavers Installation
Customer Issue: Mr. Barton was tired of mowing and watering the huge lawn around his backyard patio and wanted to replace some of the grass with pavers.
Our Solution: To complement the architecture of the back of the house and serve as the base for a large outdoor cooking and entertaining area, our team used tumbled cobble pavers in earthy tones to build a terraced landscape with a panoramic view of the surrounding bush.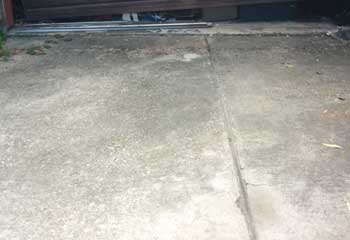 Driveway Oil Stains Removal
Customer Issue: Oil deposits on the pavers in front of the customer's house made the entrance look neglected and shabby.
Our Solution: Our team started the cleaning process by spreading a granular substance to absorb the surface level oil. After waiting a few hours, we swept it and spread a degreaser on the stubborn spots, which we then scrubbed with a brush and rinsed with hot water.
Sean Bates
- Thousand Oaks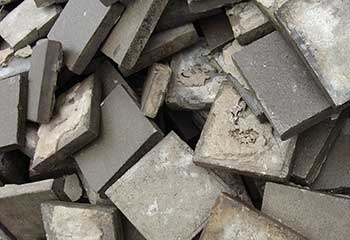 Walkway Replacement
Customer Issue: Wanted to replace his old natural stone walkway because it needed continuous weeding. He chose to have sleek concrete pavers installed instead.
Our Solution: Our team carefully removed the natural stones and followed an accurate and professional installation process that included applying a layer of geo-textile, paver base and sand, before laying the concrete pavers that the customer chose, ensure a long lasting walkway with lower maintenance requirements.
Sergio Ferguson
- Hidden Valey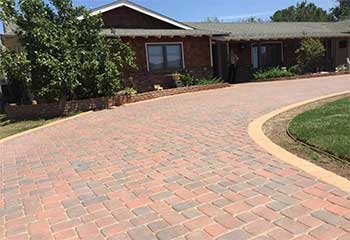 Driveway Paver Edging Installation
Customer Issue: The driveway was too plain and needed a defining edge to frame and shape it and to separate it from the surrounding lawns.
Our Solution: To enhance the look of the driveway we used pavers of contrasting material and color (per the customer's design choice) to eliminate the need for cutting. Our team followed the industry-approved procedure of laying a free edge, ensuring the bricks were supported properly.
Shawn Haynes
- Thousand Oaks